Cook's Laws of Travel
1. When packing for a vacation, take half as much clothing and twice as much money.
2. Nothing can be done in one trip.
3. If you have the time, you won't have the money. If you have the money you won't have the time.
The life of a TA
I must admit, I have never spoken about my TA job, except in some certainly pessimistic -
Its a too hectic job
- sense. Well, its not all that bad. And to understand why, it is necessary to explain how the course which I am TAing goes about.
The course for which I am a TA is called
Digital Logic Design
. That link there is the course web page. It is usually taken by Sophomores and Juniors (thats the 2nd years and 3rd years - for those who don't understand the wierd American Education system).
This course is unique in the sense that it is a self-paced course. The students have to buy a text book - which has about 20 units. And then learn at their own pace. There is absolutely no teaching in this course. After the student finishes a unit, they have to take a test - called a readiness test to see if what they have studied has been worthwile. If they pass, they go to the next unit. If they fail, then they do some assigned homework, show it and attempt the test again. Some units have labs too.
This is where the TA's come in.
IT is us who have to issue those tests, grade them, check their homework, their labs, and answer any doubts that may arise.
Advantages
: Some people literally zip through the entire course. There is one girl (Indian BTW) who has completed 15 units in just about 3 week. (The next highest is in the 11th unit, and the class average is the 7th unit.) I am literally amazed. She mentioned to me that she just wants to be finished by the end of this month.
And if a person finishes early, s/he can take the exam early and be done with the course. (There are actually 3 sets of final exams, each at different dates for such a purpose.)
Disadvantages
: If there is a good side, there ought to be a bad side too.
Yes, there is.
Some students take their own time. They go so very slowly, that they hardly can complete the course. Some dont understand the course very well. And end up taking certain units about 4 times till they pass it. It would be a heavy strain on them. And there is this
unit on schedule
which everybody has to keep up with, or atleast try to catch up.
Since there are no professors who teach the course, most of the teaching burden falls on us TA's. And there a lot of them - 6 TA's and 6 graders (Whose only job is to grade them, and are usually students who have done the course before). If you think that is high, then let me tell you that the class strenght is about 250. (And according to the prof, that is actually low)
As a TA, I end up with being about 12 hours in the lab - doing all the above mentioned jobs, apart from doing something extra called bug-testing (for the certain unique softwares developed for this course) And also for one hour a week, I have to maintain an office hour, where students can come and clear their doubts.
ITs a full time job, and ranting, as again as in all other previous posts, it is quite tiring and hectic on some days. Especially on a Tuesday, for me; when I have 1 and a half hour of a class, then 3 hours of TA followed by another 3 hour classes. When I reach home after that, I drop dead.
To finish up, here is a little something. It is a custom that the prof puts up the photos of the graders and TA's on the class notice boeard. And mine was taken on Tuesday, I think. And got the photo yesterday (One copy already shining britely on the notice board). Here is the other one.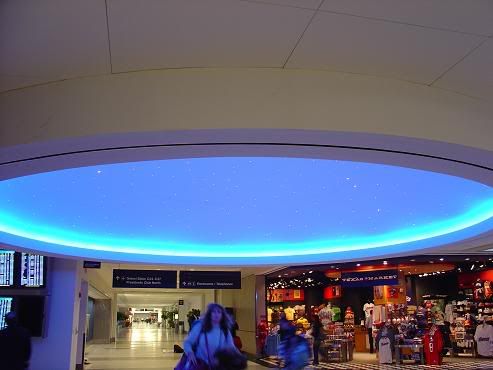 And now, I am off to another session of TA work. (Thank god its a Saturday, and there is much less crowd.)