First Law of Debate
Never argue with a fool. People might not know the difference.
North-East USA Trip - II

Baltimore - Your Experience Starts Here
While the capital of Maryland does sound interesting to the average traveller, be warned - the cold does not. Its location at the head of the
Chesapeake bay
certainly does not help it get warm weather. During winter atleast. It certainly freezed my arm the minute I tried to take a couple of snaps. Without gloves, my hands would have had to be amputated within 5 minutes of exposure.
But certainly that does not deter me, the more than average tourister. Two train rides from my place in the usually empty
MARC Commuter trains
followed by the slower-than-the-average-tram
Light Rail
of Baltimore landed me near the harbor of Baltimore, its downtown business district and main tourist attraction center.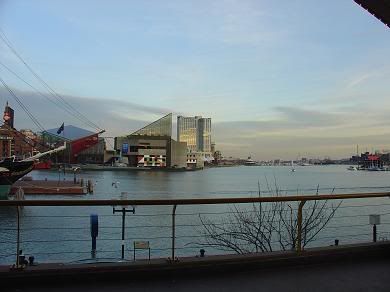 The main attraction is, of course, the
aquarium
in the picture above.Its certainly its moneys worth. And is probably the biggest attraction there yet, and if you include the dolphin show, which runs packed nowadays, nothing can beat it.
From the hot tropical waters, to the sweaty marshes, to the humid rainforest, to the frozen wastes of the tundra, to the mysterious depths of the oceans and barren wastes of the sea, it has everything. I wouldnt do justice to it, if I put pictures of it. I would rather, if you get the chance to be somewhere in Northeast USA, to go pay a visit this aquarium. Be prepared to spend a whole day in it.
Apart from the scores of aquatic life expected of an aquarium,
vis a vis
the regular tanks, a huge pool of rays, sharks, it also has an amazing tropical rainforest and the big dolphin pool, where the dolphin show is being conducted.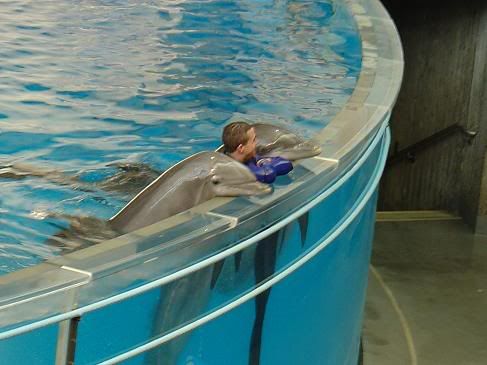 The arctic tundra exhibit showcased the
Puffins
, a mysterious flying bird which you would feel that it escaped from a circus a long time before evolution had its effect.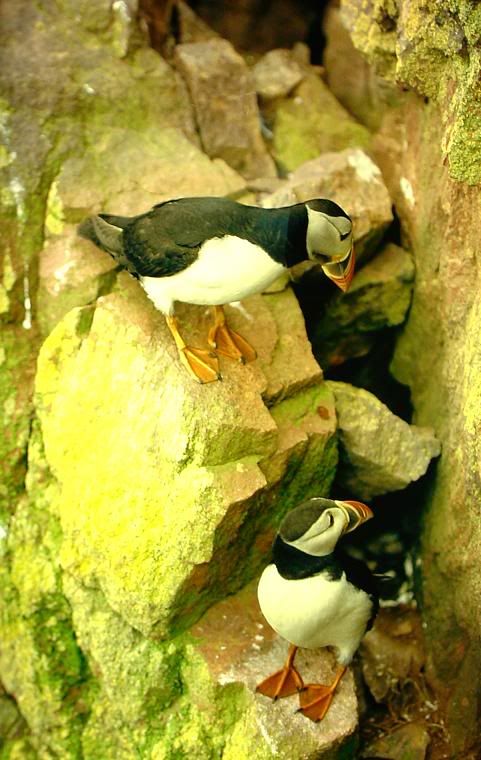 Did I mention marshes and everything. Well, here it is through a fish's eye. Of course, a fish can't see in color, but since you all can. I AM putting in color.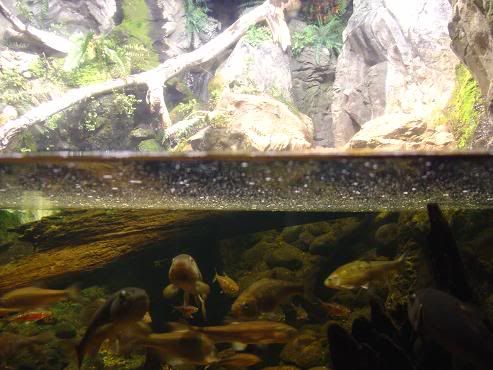 Of course, the rainforest which I mentioned above.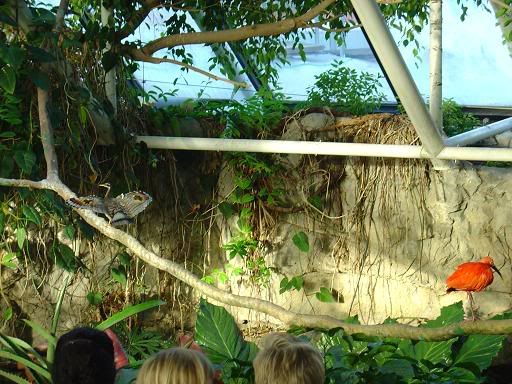 What else is there, you ask? There is lot more to see - the downtown district is pretty vibrant, and you can just take a nice stroll around the place, enjoying it during the summer and winter holidays alike.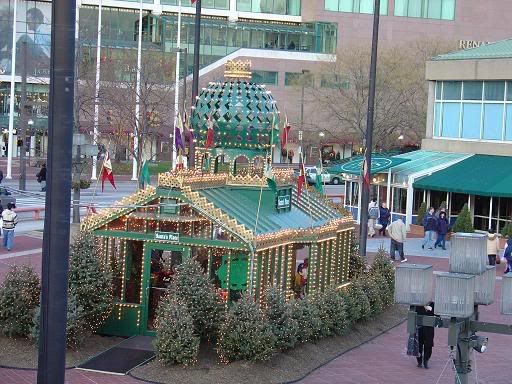 And if you are interested enough, with loads of cash, you can of course take the
Acela
, the American Equivalent of the
TGV
to get to New York or Washington.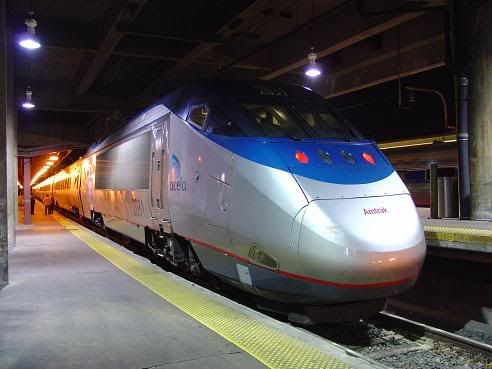 Coming up next : The Smithsonian museum of Natural History
, uh... after I have finished seeing it completely.